Iditerod 2012
 

 

PGS 5th & 6th Graders 
Follow the 2012 
The gentleman pictured at the head of Mrs. Sitze's display, Dan Seavey, age 74, finished Iditarod XL in 13d 19h 10m 30s with an average speed of 2.81 miles per hour. He participated in the very first Iditarod, and has completed all five Iditarod races he's attempted. His grandson, Dallas, was the winner of this year's challenge.
Dallas Seavey Wins 1st Place!

Before the race began, students chose and signed their name under the person they thought would win the race. They then followed their musher throughout the entire race using GPS tracking. 

Pictured above you see Mrs. Sitze and 2 students who picked the winner: Dallas Seavey.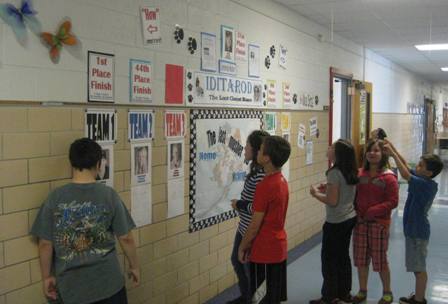 3D checks out the display.