The football game that was scheduled for Friday, October 24, has been cancelled due to a forfeit by Metro East Lutheran. A game with another team will not be scheduled. Pawnee's next game will be in the 1A playoffs. Watch for updates on time, opponent, and location, so you can support your 8-1 Indians.
Top Stories
  Visitors Online Right Now Provided by Home Study Online.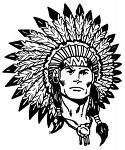 SMOKE SIGNALS Wednesday, October 22, 2014 Schedule for this Week: . . .