Football Senior Night has been moved to Friday, October 10, before the varsity game against East Alton-Wood River. Introductions will begin before the start of the game at 6:35 pm. Please come out to support all the senior football players and cheerleaders.
Top Stories
  Visitors Online Right Now Provided by Home Study Online.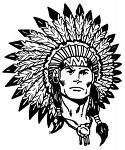 SMOKE SIGNALS Wednesday, October 1, 2014 Schedule for this Week: . . .